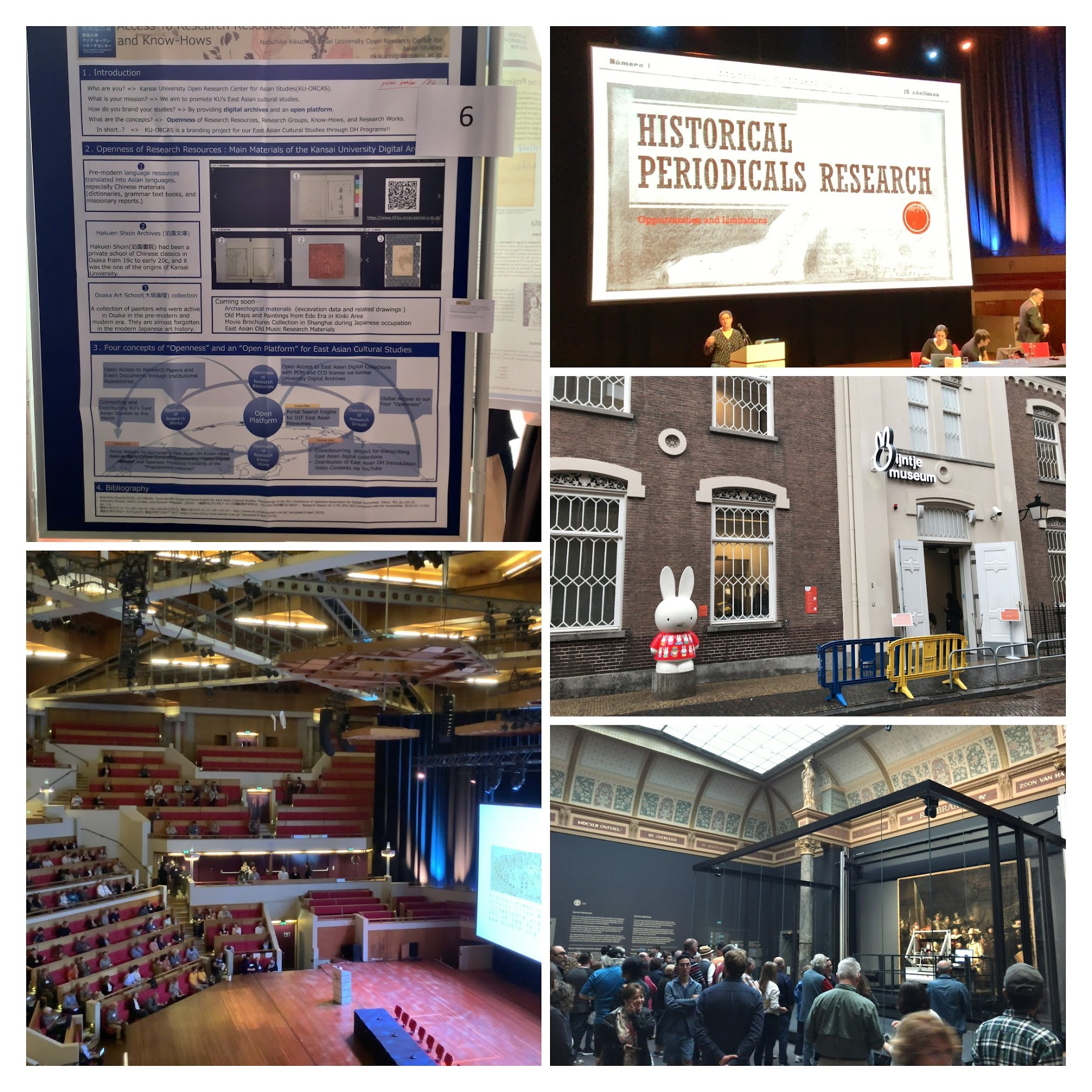 KU-ORCAS faculty member Associate Prof. Kikuchi presented a scientific poster at the Digital Humanities Conference (DH2019) held at Utrecht, Netherlands between 8 – 12th July.
Dutch city Utrecht, which is home to the popular character Miffy hosted more than a thousand researchers from the domain of digital humanities who presented their latest research findings at the conference. Our poster was well received by the East Asian scholars, mainly from China and Korea, and witnessed a lively debate on KU-ORCAS's aim for developing an "open" research platform.
More details about the poster presentation is available at KU-ORCAS's Facebook page.
Moreover, the poster is freely available at Kansai University Repository for download. Please do check it.